Is it possible to have VEMS trigger an MR2 power steering pump based on wheel speed? I'm getting ready to install one on my V8 Coupe after trying many alternatives to get the V8's pump to work right (it has 50 bar too much for the coupe's rack to handle)
I currently have my intake manifold switchover triggered via MISC2 output but that's triggered at a certain RPM.
it looks like I could trigger the MISC outputs on one of the extra settings like this: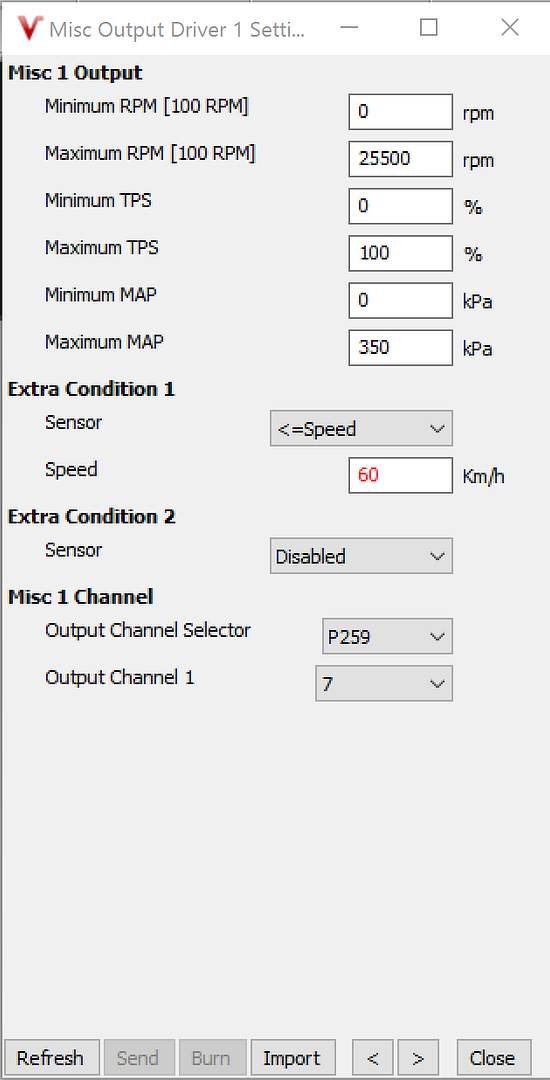 Has anyone done this before? Or is this a dumb idea?