Okay, ECU is out. Looks like my misunderstanding came from rotating perpendicular to the axis of the pins, instead of parallel in a counterclockwise rotation, IE going toward me instead of going upwards.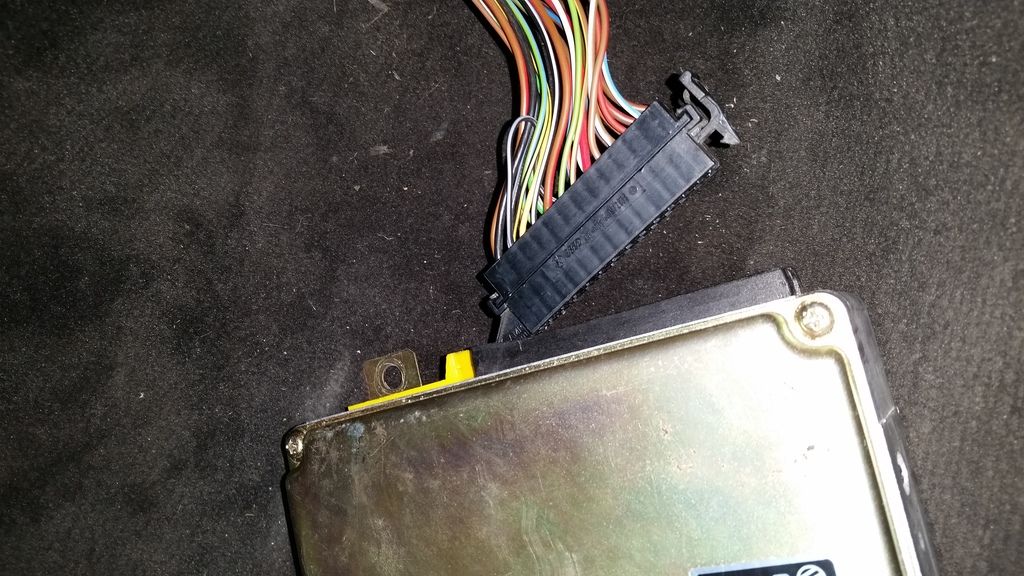 With that done, I took to removing the dash.
Initially I'd intended to avoid doing so (having read somewhere or another that it was doable), but looking at everything it seems best to pull the dash and ensure proper routing/mounting of the wiring harness. Not to mention properly mounting VEMS in that cramped spot between the heater core & firewall. I'd think, anyways.
Right now, I'm about 80% there, need to figure out how to remove the loom for the centre console switches. Any tips or BTDT advice is always appreciated.