Parts update!

KW v3 coilovers have arrived: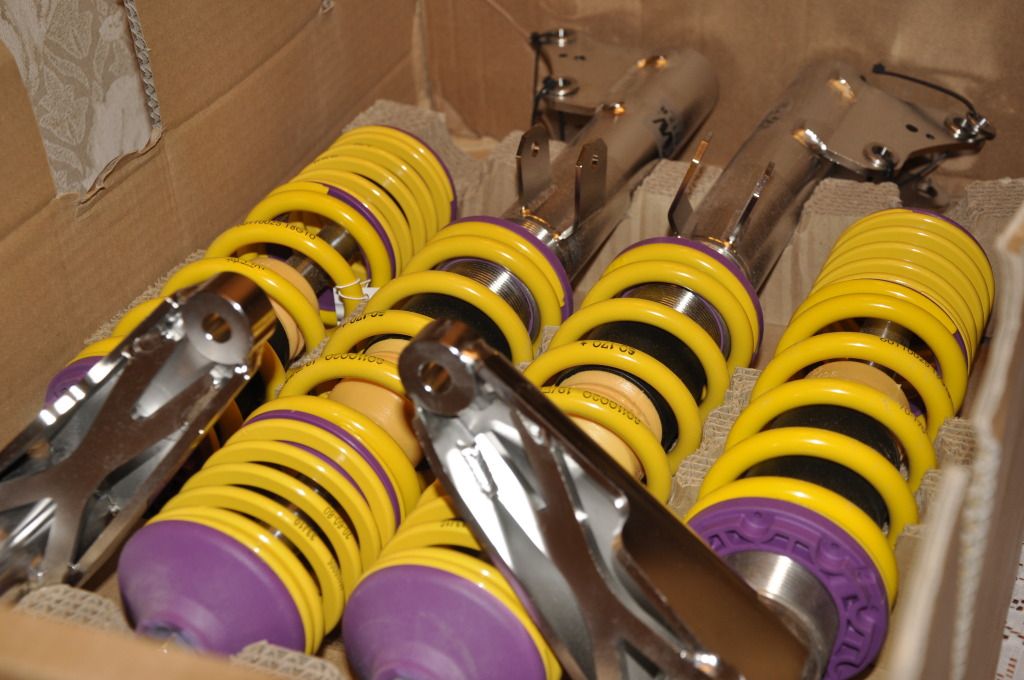 Also included in latest parts orders:
-- 034 Strut top mounts: street density
-- 034 Billet aluminum subframe bushings: front (adj.), rear
-- 034 Delrin control arm bushings: front, rear
-- 034 tie rods: front (chromolly), rear
-- 034 wheel stud kit (x20)
-- JHM solid shift kit
-- OEM S2 coupe 6sp. shift linkage
-- Kamei grille
Just need a few more parts (B4V6 front subframe, 4kq driveshaft, 034 billet driveshaft mount, R/S2 front axle shafts, Southbend clutch, EFI Express RS2 trans mount brackets, 034 MS trans. mounts, 034 sway bar mounts), and will be ready for a full suspension & drivetrain refurb. Going to also try to do vacuum brake assist swap at the same time... need spare V6 or 10vt/7a PS pump.