I am somewhat limited by the topography here in that I can only really use the footprint of my current driveway. Also, the north wall of my house (which will face the garage) is completely glass and I can't build right up to it. Because of that, we're leaving a small patio between the house and garage that could also park a car when I have too many

.
Here's the overall plan: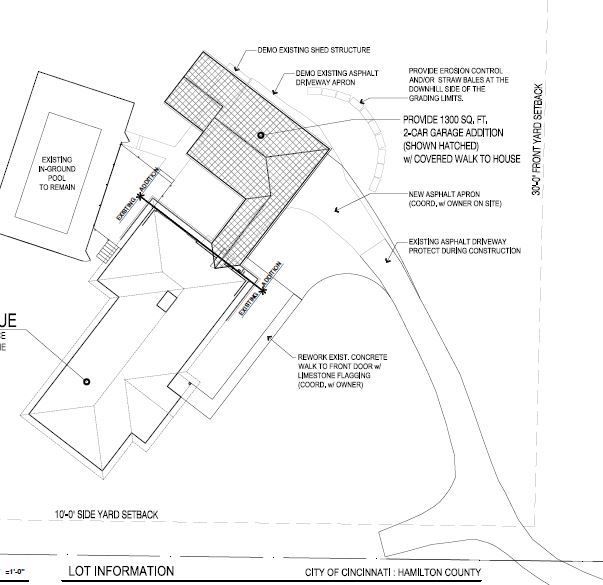 and how cars will live in it...