Back with another 90...
I knew VW was going to be buying back my sportwagen for a while now, so a few months ago I began searching CL for a temporary replacement. After a few weeks I stumbled across a '94 Pearl White 90. Looked clean enough, but the seller was distant and I had no interior pics. I took his word for it and drove from Buffalo, NY to just outside Washington DC. This is what I came home with.
Drove great and got 30 MPG on way home

Torn up axle, bad sway bar end links, warped rotors, poor alignment and sloppy suspension were the main issues.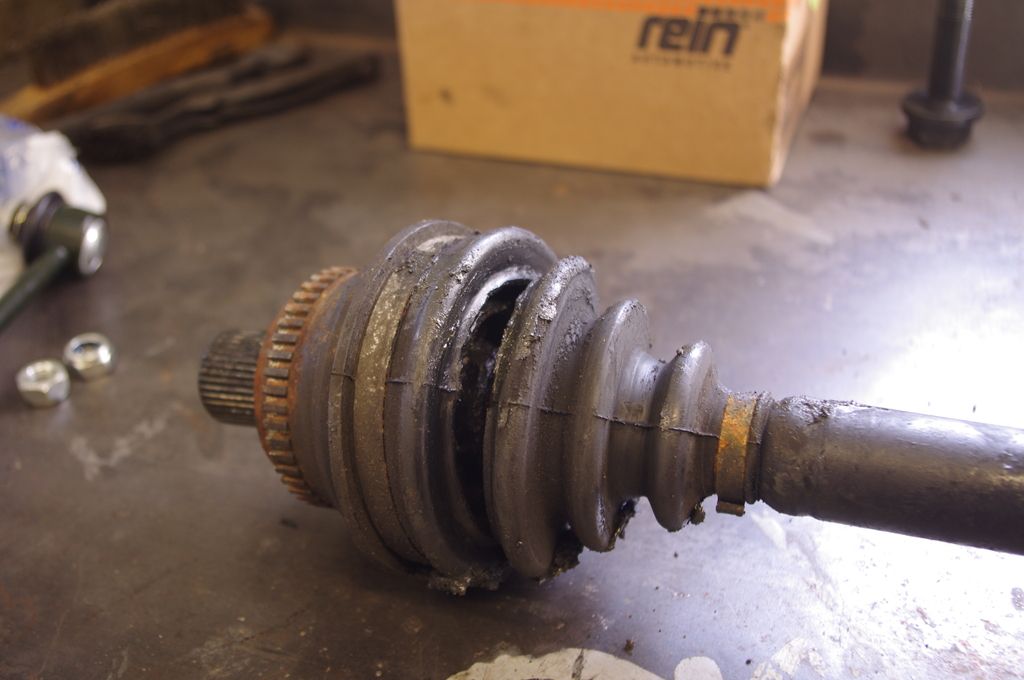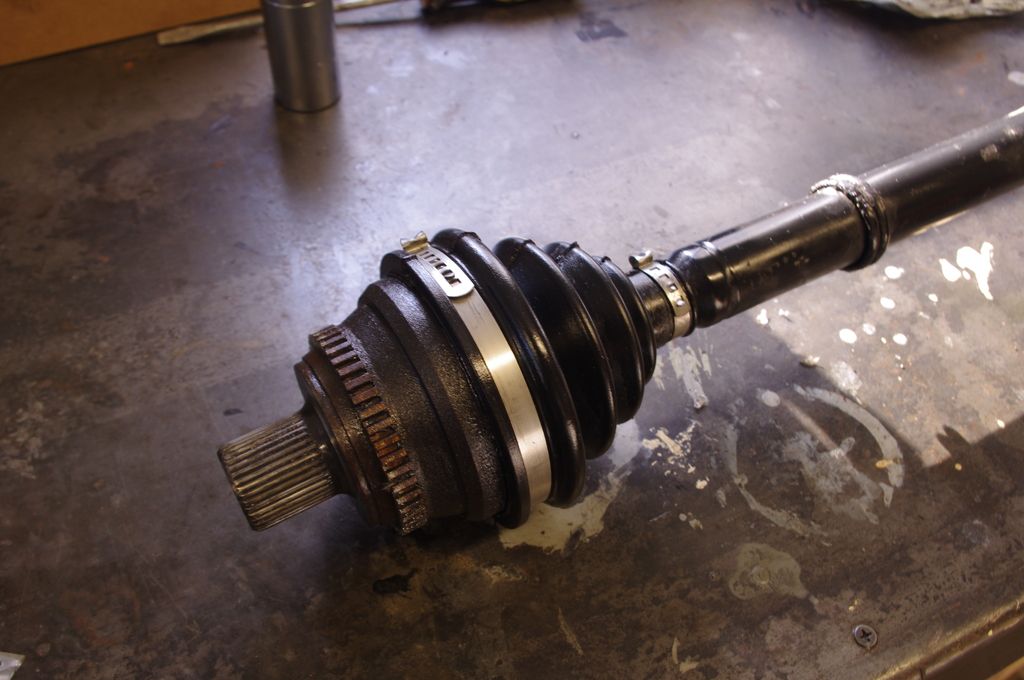 Junkyard score: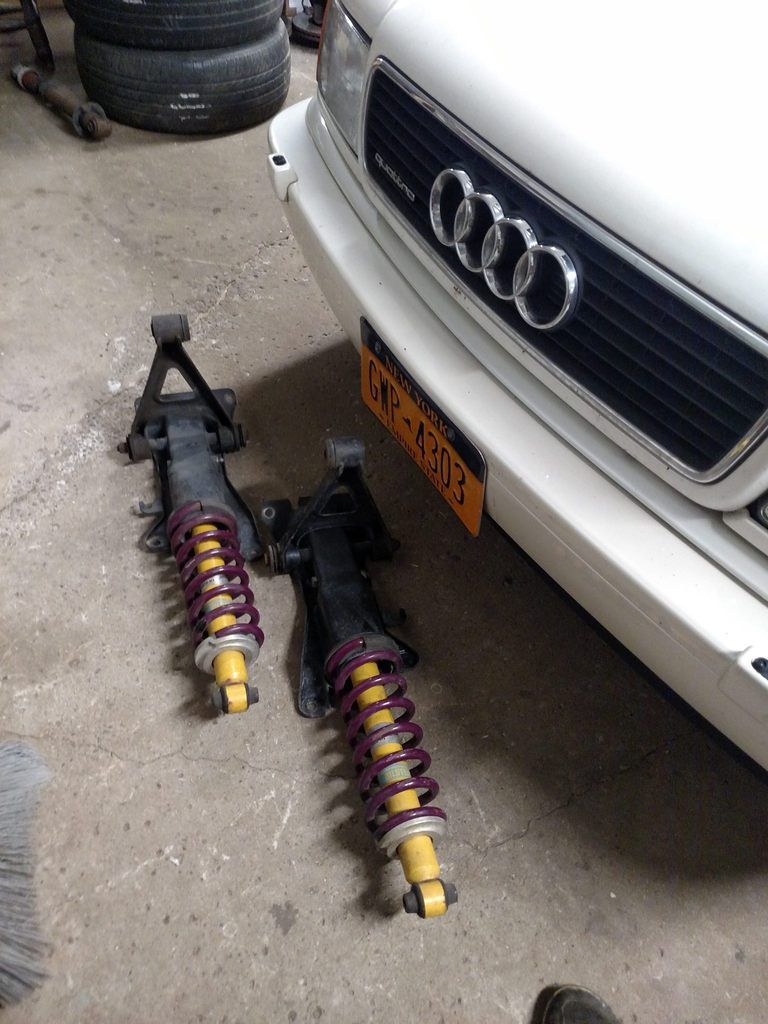 Turning rotors and cuttings springs....

H&R springs with some used dampers up front.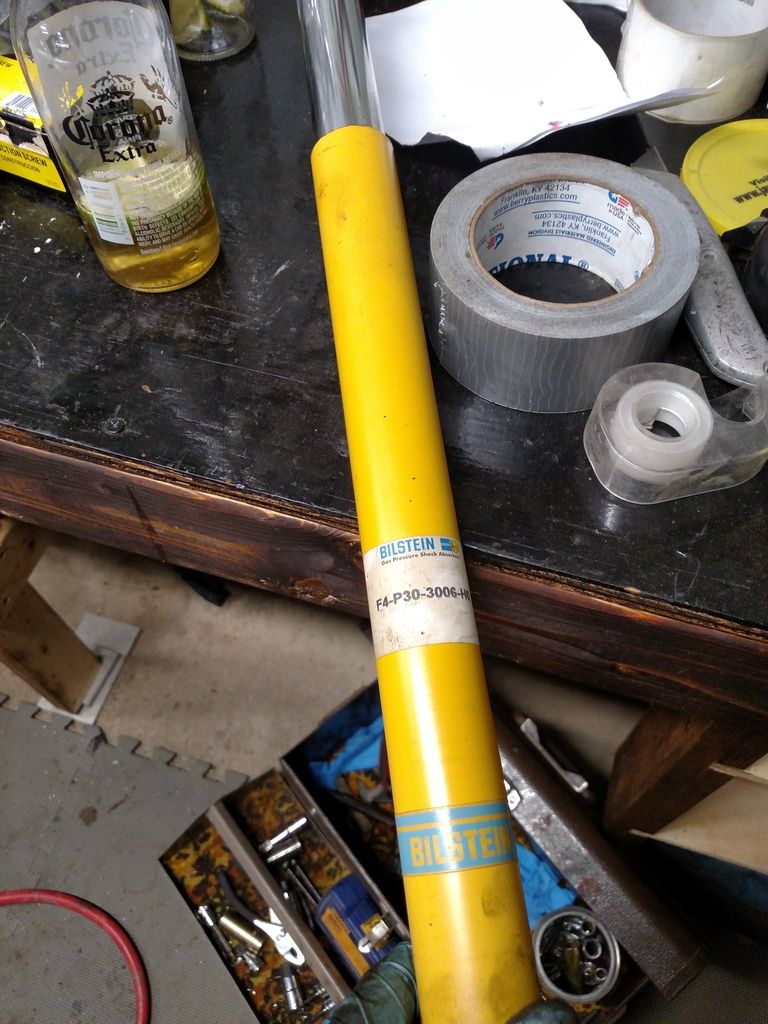 I've since raised the back a bit with new springs.